Snuggled cozily on the hinges of the Garhwal Himalayas, the Har ki dun trek is one of the most known treks among a lot of trekkers and nature enthusiasts.
This thrilling trek is also known as a hanging valley because of its cradle-shaped mountains.
It is also known as the winter wonderland as in winter the paths are covered with snow and the sun throws its rays within the clouds.
The Har ki Dun trek is filled with soothing sights of deodar trees that will enchant your soul with the pine smell.
Har Ki Dun or Har Ki Doon is undoubtedly one of the most pretty valleys in the Garhwal Himalayas. It is also called the Valley (Dun) of God or Shiva (Har). This is also the remotest valley in Uttarakhand.
The villages of this valley still do not have road connectivity and because of that, they are still following their culture and tradition without getting influenced by others, which makes the journey to Har Ki Dun even more enjoyable.
Nestled in the Himalayas at an altitude of approximately 11,700 ft, this valley offers panoramic views of alpine vegetation, lush green meadows, the gushing "Tamsa" River, Jaundhar glacier, and snow-capped mountains from a single point.
When we go a little deep inside the valley, there awaits a fascinating glacial lake called Maninda Tal.
Also, check out – What is Cloud kitchen
Mythological connection of Har Ki Dun Valley
It is believed that this valley holds religious importance for Hindus and also shares its past with the age of the Mahabharata.
According to the locals here, Yudhishthira, the eldest brother of the Pandavas, ascended the Himalayan peak 'Swargarohini' on his way to heaven.
Sage Vyasa advises Pandavas after the death of Lord Krishna to retire and renounce their kingdom as the purpose of their life has been served.
Pandavas rendered Hastinapur to King Parakshit, made Kripacharya his Guru and Yuyutsu his ruler, and took leave from the citizens of Hastinapur for their journey to heaven.
A dog befriends the Pandavas as they leave and they take him along them for the journey.
They went through the Har Ki Dun valley on their journey to climb Swargarohini peak. According to Hindu mythology, Swargarohini is also known as the only door to heaven on earth.
Draupadi was the first one to die on their way because of her great partiality to Arjuna over others. Sahadeva died next on the way as he was extra proud of his wisdom and thought no one was equal to him.
Nakula followed him next because he was arrogant about his good looks.  Arjuna dies next as he thought he was the most powerful and most skilled in the world and was always jealous of other archers.
Bheema was the last one to die because he was a glutton and always ate too much, never thinking about others' hunger.
Yudhishtra and the dog were able to finish their journey. It was because he never told a lie.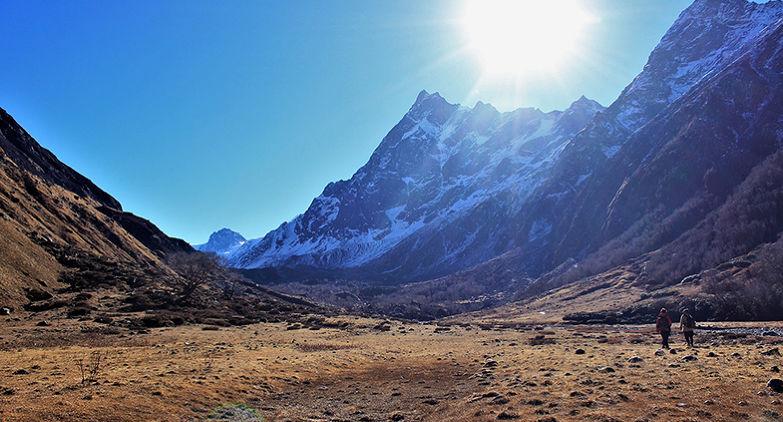 Also, check out: Benefits of Dark Chocolate
About the Har Ki Dun Trek
The ideal time to visit Har Ki Dun valley is considered from April to March and September to November. The Har Ki Dun trek ranges from easy to moderate category as the route consists of gradual ups and downs.
The path goes through some ancient villages where we could see people following the ancient centuries-old culture and life over there is much slower than slow.
We will be amused to know about the people over there living a life without knowing the basic things like the internet, connectivity, etc.
There is a temple dedicated to Duryodhana in Osla village. This is the only temple of Duryodhana in the entire world.
It is believed that in old times a clan loyal to Duryodhana lived over there and they built his temple. People still offer prayer in that temple.
The people of Osla have their government and they also have a king who visits the village once when they have a big festival.
Har Ki Dun is a 6 Nights and 7 Days trek, beginning from a village called Sankri. This is also a starting point for many other treks like Kedarkantha, Borasu Pass, Bali Pass, etc.
This is one trek that should be on everyone's wish list if they want to see nature in its best charming form. The mountain views that you get to see on this trek are unique.
Beautiful valley with a mesmerizing view of Swargarohini peak, Black Peak and Bandarpoonch.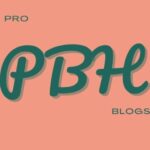 Problogshub.com is your favorite web spot to find the latest and trending web blogs in various topics. We do our best to serve you the accurate and fresh information through our blogs.