Costco is one of the biggest Discount stores in America, and the American multi-chain corporation offers heavy discounts on products in bulk quantities to its annual members known as Wholesale clubs. With its headquarter in Issaquah, Washington, Costco has more than 2,14,000 employees.
 Costco aims to simplify and improve the ordering and distribution processes. By looking for transportation efficiency in the rail, road, and ocean sectors, they expect the process to lower carbon emissions. 
Costco also works to increase the effectiveness of its delivery fleet and encourage staff to use less energy when traveling.
Centers for Depot Distribution
Costco's depots use cross-dock systems to move entire pallets of goods from suppliers to warehouses, which helps lower delivery costs. Costco regularly assesses its procedures and practices new strategies to increase shipping effectiveness.
To reduce packaging, protect goods, and decrease the number of delivery trucks on the road, these techniques include optimizing pallet configuration and package design, resulting in more products on a pallet.
Two ways Costco lowers expenses are by analyzing state weight and oversize length licenses and using specialist equipment to handle more significant cargo when geographically feasible. Costco also utilizes lengthier combination vehicles to make the most of trailer space.
Costco also started a test program for an electric tractor in 2021 to assess its effectiveness in maintenance, loadable weights, routes, and the distance traveled between charges. We also started testing electric terminal tractors, and our drivers are giving us positive comments.
After the pilot and test programs are finished, the timing of the future rollout of both vehicles will be decided. 
Talking about the charging points, with 50 charging stations supported across 14 sites (including the corporate office), Costco is still expanding the number of electric vehicle charging stations that are accessible.
Where are the Costco Distribution Centers Located?
Assuming you're talking about locations in the US, not only 8, we have a list of 13 Costco distribution centers (they like to term their DCs "depots").
Belleville, MI 

College Park, GA

Dallas, TX 

Laredo, TX

Mira Loma, CA

Monroe, NJ

Monrovia, MD

Morris, IL

Salt Lake City, UT

Sumner, WA

Tolleson, AZ

Tracy, CA

West Palm Beach, FL
The Background of Costco
In 1976, Price Club opened its first location on Morena Boulevard in San Diego under the name of Price Club. The company discovered it could acquire much more purchasing power by targeting a niche audience of non-business people after initially exclusively catering to small enterprises.
The warehouse club sector expanded rapidly after that change. In Seattle, Costco opened its first warehouse in 1983. In less than six years, Costco became the first business to increase sales from nothing to $3 billion. In 1993, Costco and Price Club merged to form PriceCostco, which had 206 sites and generated $16 billion in yearly sales.
Their operating tenets have been straightforward, keeping costs low and providing members the savings. Their enormous buying power and broad membership base, along with the constant pursuit of efficiency, enable them to offer the most competitive pricing to their members.
Since resuming the Costco name in 1997, the business has expanded internationally, with total sales reaching $192 billion in recent fiscal years.
The retail sector changed thanks to Costco when businessman Sol Price unveiled a revolutionary store idea in San Diego, California. Using effective purchasing and operational methods, Price Club became the first membership warehouse club in history.
Which Shipping Companies Does Costco Employ?
For their "standard delivery" service, which takes 6–14 days, Costco uses a variety of shipping companies, including UPS, USPS, Canada Post, Purolator, and FedEx.
In addition, Costco offers curbside delivery and Costco Business Delivery, which are eligible for next-day delivery at slightly increased prices over the normal service for most locations.
Can I Ship My Order to a Warehouse at Costco?
Some Costco goods can be delivered to a Costco warehouse (where you will then collect them).
You will be informed on the product page on the Costco website if the item you wish to purchase can be delivered for pick-up at a Costco warehouse.
If the item can't be delivered to a Costco warehouse, you can still have it shipped to your residential or commercial address.
Call Costco's customer support at 1 (800) 774-2678 for help if you cannot get the item delivered to a Costco warehouse, your home, or your place of work.
Do Costco's Shipping Policies Have Any Restrictions?
Costco can only currently ship to places in the United States and Canada as part of the shipping restrictions on Costco.com.
APO (military) boxes, FPO (foreign) boxes, freight forwarders, mail drop facilities, and international addresses are also not eligible for Costco shipping.
In addition, Costco does not deliver to hotels, post offices, or specific other locations within the United States.
For assistance and support, if you are having problems with any of these shipping restrictions at Costco, get in touch with their customer service.
Why Do Some Items in Costco Orders Have Shipping Charges?
Even though Costco offers free delivery on most of its merchandise, some do charge extra for shipping.
So, if your Costco order includes additional shipping costs, the item's information page can explain why.
Please note that if the product can be delivered to Alaska and Hawaii, additional shipping fees might also be necessary.
How Much Does Costco Charge for Shipping?
For orders totaling $75 or more, Costco offers free delivery. The shipping cost for orders under $75 will vary depending on the items you order.
However, keep in mind that items that require two days for delivery may incur additional fees per item. Therefore purchases above $75 containing these items will not qualify for free shipping.
Check out our articles on how to receive free shipping at Costco, whether or not Costco delivers TVs, and whether or not Costco delivers to discover more about the shipping practices of Costco.
Conclusion
Costco's products are shipped directly from suppliers, manufacturers, or distribution hubs. FedEx, UPS, and USPS are just a few of the retail company's delivery companies to deliver goods to customers.
Orders above $75 qualify for free shipping from Costco; otherwise, there will be a separate shipping charge for each item.
When ordering from Costco, delivery typically takes 6 to 14 days unless a faster shipping option is chosen at the time of purchase, which could incur additional fees.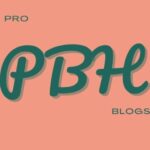 Problogshub.com is your favorite web spot to find the latest and trending web blogs in various topics. We do our best to serve you the accurate and fresh information through our blogs.